Registration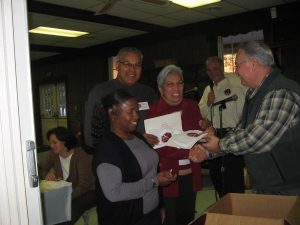 Registration, (includes meals) for ISL's 12-hours of instruction per seminar is $159.00 for the first person from a church and $134 for each additional person. Discounts for group registration from the same church and for alumni of ISL are available. (See pre-registration forms for details on discounts).
First time participants: to apply to the institute of Servant Leadership, please print out this application, and send it along with a $10.00 filing fee to the address on the side panel.
After making application for iSL, you may use the Pre-Registration form (on the left menu under forms) to register before the event.
Please Note: You must complete an application and send the one time $10 application fee the first time you register for a seminar with the institute for Servant Leadership. You must register for each seminar module individually and pay the appropriate registration fee even if you have attended ISL previously.
Thank you and welcome to the Institute of Servant Leadership!
Application
Complete an application form prior to the first seminar you attend.  Send $10.00 and the completed application to the iSL office listed below.
Registration/Pre-registration
Prior to EVERY SEMINAR you must complete and mail a pre-registration form to the address below.  Early bird rates apply to those forms postmarked at least 2 weeks prior to the seminar.  You can pre-register with the form on the left menu under forms.
Refunds and Credit
We understand that unforeseen circumstances sometimes arise when participants are unable to attend after pre-registering.  In those circumstances you can receive a full credit to be used for a future seminar or a refund minus a $25 processing fee (the same cost as a late registration).
Send all forms and correspondence to:
institute for Servant Leadership
4767 Library Road
Bethel Park, PA 15102
For further information contact Herb Shaffer by email at: herb@iservant.org or by phone at 412-283-0888.
"We sent 9 members of our Leadership Team to the ISL Leadership Essentials track. This made a huge impact on the team members and how we functioned as a team. Every church should invest in training their leadership. I highly recommend ISL." - Amy Worline, PA